Dr. Gary Morgan, with the help of his father Jim and his wife Susan opened his first practice in Arizona in 1993. Actively serving the Sun City area, Dr. Morgan dedicated the practice to using the best available technology to detect, prevent, and treat eye disease. Age-related Macular Degeneration (AMD) became a particular passion for Dr. Morgan, and he pursued researching and applying cutting edge strategies in practice to prevent or slow the progression of this sight-robbing disease. In 2014, Dr. Morgan sold his practice and endeavored to teach other eye care providers what he had learned. He founded Blue Light Consulting, helping companies implement cutting-edge products and services for the care of patients with AMD, or at risk of developing the disease. His work encompassed genetics, nutraceuticals, spectacle lenses, telehealth, and early detection devices. During this time, Dr. Morgan continued seeing patients on a part-time basis in the practice he founded.
In 2019, Gary and Susan took an opportunity to move to Prescott allowing Gary to go back into full-time patient care, while still providing consulting services part-time. After a year of living and interacting in this amazing area, Gary and Susan felt called to open a practice to serve the wonderful people of Prescott. Once again, the practice will be dedicated to using the best technology for the care of patients with or at risk of AMD, as well as all Medical and General eye care. Our desire is to treat our patients as friends as we value the fact that our lives are intertwined in our cherished community.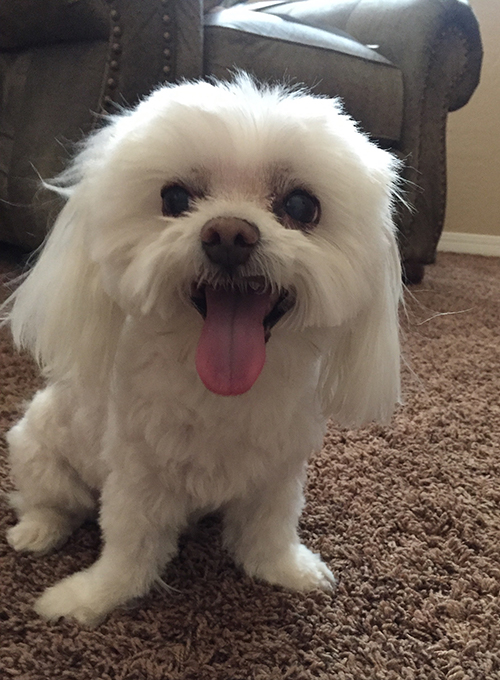 Some may wonder how we chose our practice name, Triton Eye Care. Triton was the name of our beloved little dog of thirteen years. Looking at his photo, one may think that "Triton" is a big name for a little dog, it was! But as a small practice, our desire is to deliver care to patients by the big principles that Triton and all dogs live by:
Love unconditionally
Be loyal and faithful
Strive to build trust
Act with honesty and integrity
Respect the ones we serve
We look forward to providing your eye care service and would consider it an honor to receive a referral of your family and friends.